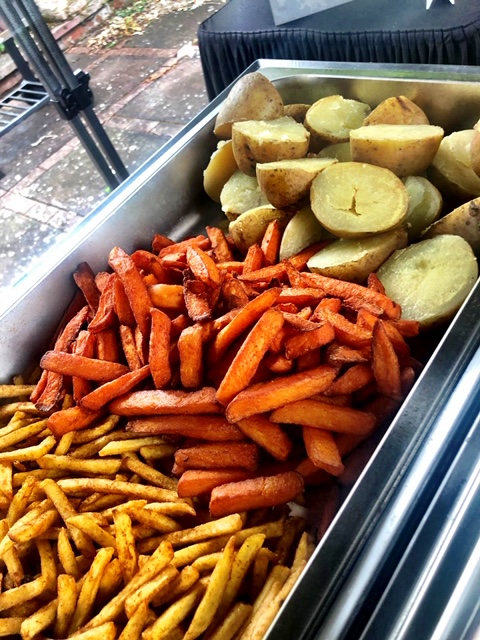 Are you planning a relaxed rural gathering in the Peak District or a city centre celebration in Sheffield? Whatever type of event you are planning in South Yorkshire, if you require mobile catering services, you will obviously want to ensure that the menu you choose hits the right note for your event and pleases all of your guests. If you hire Hog Roast South Yorkshire to take the helm for your big day, you will get exactly that. We travel the length and breadth of South Yorkshire on a regular basis to delight our diners with our unbeatable hog roasts and varied, freshly made menus that are ideal for any occasion. Our innovative approach to mobile catering enables us to provide fantastic food in any setting, from countryside locations to urban environments and everything in between. Aided by our advanced catering equipment, our creative catering team are able to excel in any situation, whether we are catering for a large-scale outdoor event or providing a formal dining package for a more intimate special occasion.
Exciting Menus Designed To Suit All Tastebuds in South Yorkshire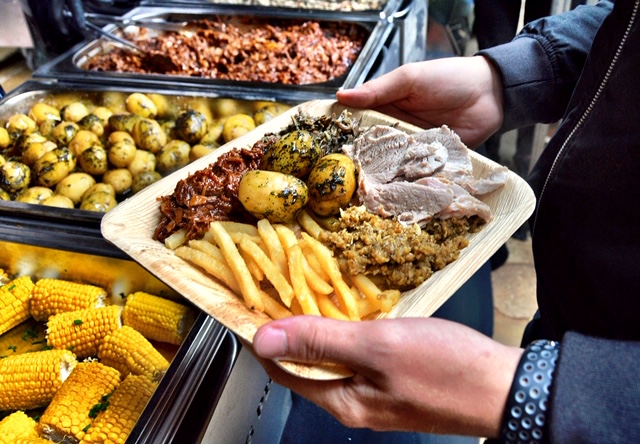 Not only are we able to cater in any location in South Yorkshire, the Hog Roast South Yorkshire team can provide diverse menus full of high quality locally sourced produce and the best ethically reared meat, all freshly made on-site on the day. We slow roast our superb pork for several hours to maximise its succulence and depth of flavour, and whilst our on-site chef is tending to the meat, the rest of our intrepid catering team will be rustling up the rest of the delicious dishes on your chosen menu. We offer an extensive range of other options in addition to our classic hog roasts, including different slow roasted meats and vegetarian and vegan dishes, as well as sociable buffets and more traditional sit-down meals with table service for special occasions.
The Hog Roast South Yorkshire team are able to cover all locations and all bases when it comes to catering for different tastes and diets, thanks to our exciting modern menus and our ability to make all of our dishes from scratch in any setting in South Yorkshire for any type of event.