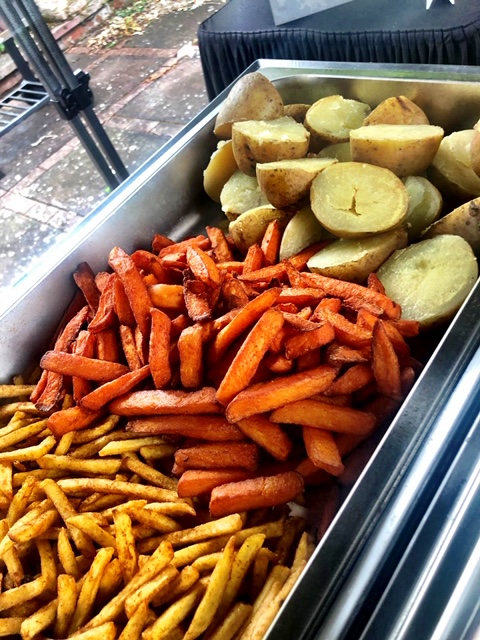 Are you seeking an imaginative event catering option in this historic North Yorkshire town for an upcoming event? If you would love a menu that captures the essence of Selby's heritage whilst also offering sleek contemporary dishes that will appeal to modern diners, hiring the Hog Roast Selby team is the answer. We are the leading hog roast company in Selby and beyond, and we have ample experience in catering for all manner of events in and around Selby. The secret of our success is our ability to merge an ancient cooking technique with our own ultra-modern catering equipment and contemporary menus in order to offer a superior and unique mobile catering experience. Our catering style is ideal for large outdoor events and our irresistible ethically reared pork is always a massive hit with our diners, but we are also able to offer food prepared with finesse for more formal occasions. We offer everything from our signature hog roasts to vibrant buffets and refined 3 course meals, ensuring that our food is suitable for any occasion in Selby.
The Best Hog Roast Caterers In Selby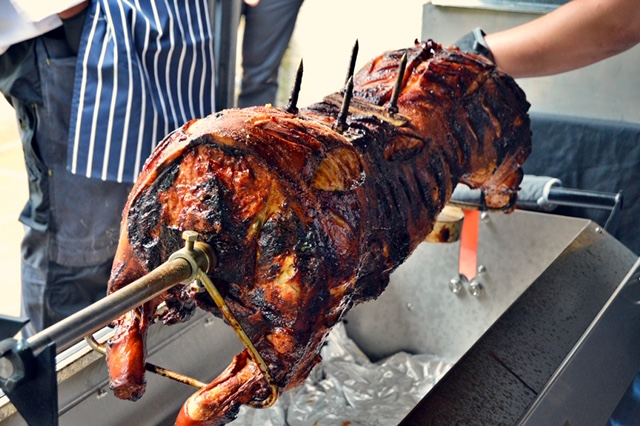 Our sociable team love introducing our classic cooking method to a whole new audience by incorporating it with delicious and diverse dishes that are guaranteed to please all palettes, as well as catering for a range of different dietary needs. Our multi-functional catering equipment enables us to offer a wide range of increasingly varied menus in addition to our fabulous pork. If you would prefer a different meat option or an additional meat choice for your guests, why not try some of our succulent sirloin of beef, fresh spring lamb, tender free-range chicken or festive turkey? You will also be spoilt for choice with the array of vegetarian and vegan dishes we have on offer, and if you have guests with specific needs, we can tailor your menu accordingly. No matter how varied your menu is, we will make it all from scratch at your venue from the finest homegrown produce available in this part Yorkshire.
As you can see, the Hog Roast Selby team are equipped to give you your ideal catering package for any occasion, with a tailor-made menu that showcases our traditional cooking technique side by side with an impressive range of modern freshly made dishes.