Yorkshire's Most Renowned Hog Roast Caterer
Hog roasts are a great way to cater for any size of party. Over the years, we have provided hundreds of hog roasts in Yorkshire. If Hog Roast Yorkshire are catering for your big day, you will be treated to the most expertly prepared hog roasts in the area, and also receive a menu that is freshly made in line with your specifications. There really is nothing like hot pulled pork in a bun to keep everyone happy. A roasted hog easily feeds a lot of people as well as being impressive, smelling great and tasting wonderful.
Of course, Hog Roast Yorkshire also has a team of very talented chefs and catering assistants on hand to ensure we do our fantastic ingredients justice. It makes no difference to us if we are catering on the coast or in the countryside, in contemporary or classic settings, our high standards always remain the same.
Roasted Hogs and Other Meats for Any Event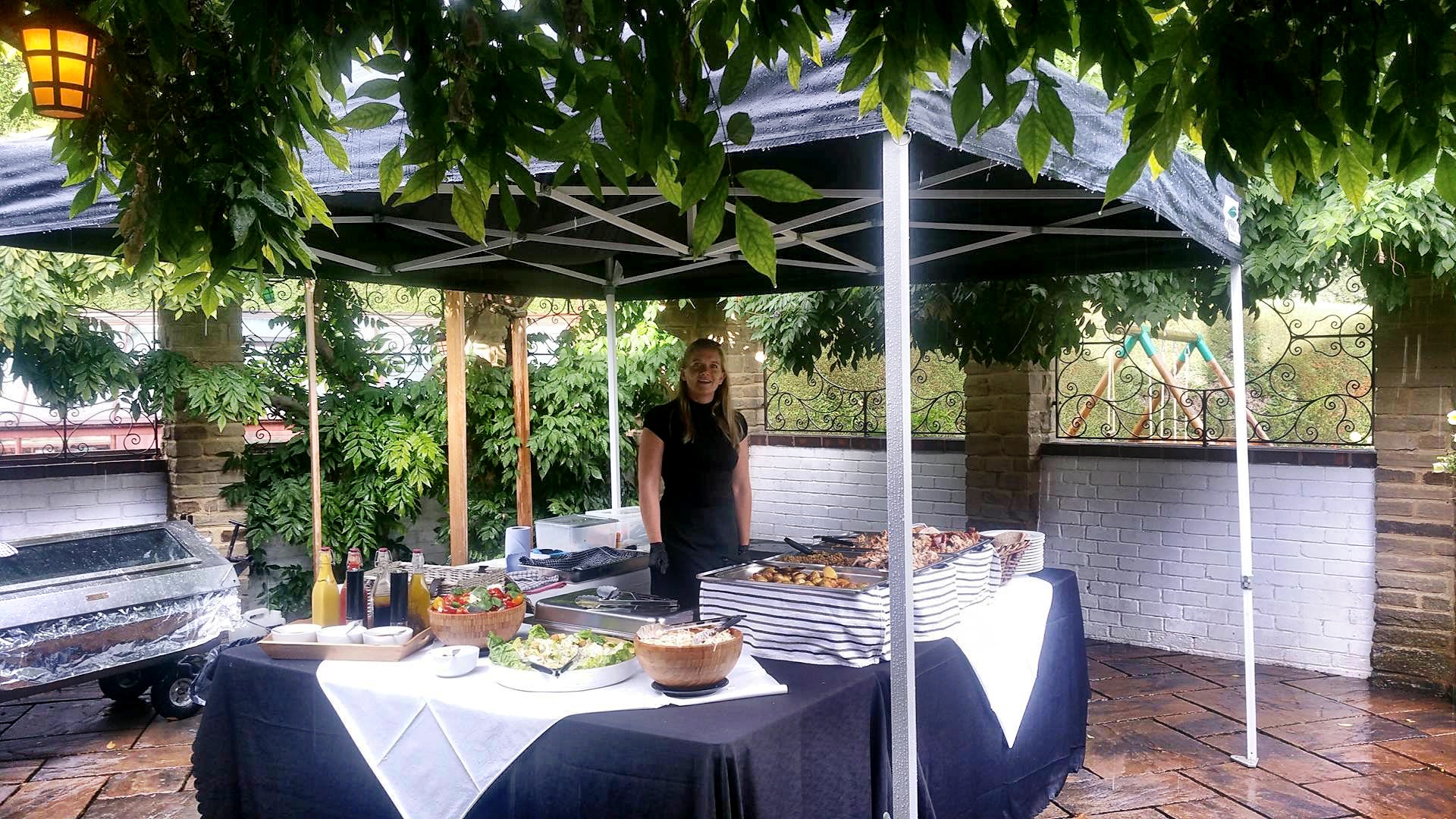 Our experienced team can roast several other meats as well as spit roast whole hogs. These other roasted meats also make a great centrepiece for a carvery style roast, or are nice served with chips or a salad. If you prefer we can cook you burgers, kebabs and sausages either as an alternative or in addition to roasted meats.
Our versatile chefs are able to prepare a variety of meats and a wide range of accompanying dishes, all cooked in your preferred style. Our catering menus are both cost-effective and incredibly high in quality, as all of our ingredients are sourced from the best local food producers.
It is also entirely up to you whether you would like a buffet or a more formal sit-down meal with table service supplied by our own experienced events team. You could even do both, by enjoying a 3-course main meal and a cold buffet later on, which is a very popular option for wedding receptions.
Why We Love Catering In Yorkshire
Yorkshire is the largest county in the UK and has a long history, proud cultural heritage and many iconic features. It is a region of many contrasts,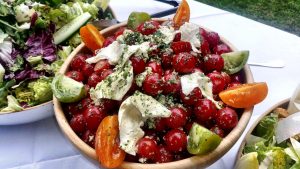 both in its cities and rural areas. The cobbled streets and medieval spires of York ooze history and charm at every turn, with many museums and relics from its Roman and Viking roots. Whereas, the modern cosmopolitan city of Leeds is full of trendy bars, new apartment complexes and music and sporting venues. In more scenic areas, the rolling hills of the Yorkshire Dales and rugged Whitby coastline, whilst both extremely beautiful, could not be more different.
The Hog Roast Yorkshire team relish the challenge of catering in such a varied county, as it allows us to demonstrate our culinary creativity in supplying menus that are suitable for any location or occasion. Whether it be a traditional hog roast to accompany an historical re-enactment display outside the Jorvik Viking Centre, a sleek buffet with canapes to launch the opening of a new city centre bar or a mass-catering event for a country food festival, Hog Roast Yorkshire always pitches it just right, in both the formulation and execution of your chosen menu.
Another great thing about catering in Yorkshire, is the abundance of premium quality locally-reared meat and fresh vegetables that are available from the county's talented producers of homegrown fare. We always work very closely with local suppliers to ensure we have the best possible ingredients for all of our hog roasts and it shows in the first-class food we consistently provide.
Impress your Guests with a Home Cooked Hog Roast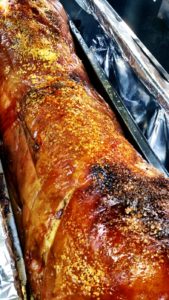 Delivered directly to your home or venue, our Hog Roast Machines include gas canisters, tips of the trade and also we can supply you with the meat of your choice. We always use the finest durable Hog Roast Machines to make roasting your meat as easy as possible, all you have to do is sit back and relax and watch the machine do all the work.
Having to cook a large piece of meat can seem like a really daunting experience, but it doesn't need to be. With our hire packages you really can't go wrong, along with our 26 years of experience we'll teach you everything you need to know. If this sounds like something you'd want to try, why not send us an email or pick up the phone and one of our team members will answer anymore questions you have.