It's very encouraging when we hear that our customers love coming back to us time and time again for their catering services. Peter from Silsden booked his first catering with us about 4 years ago and since then contacts us at least twice a year to cater for his events. One yearly event being at his local cricket club that he is a chairman for and also his anniversary party.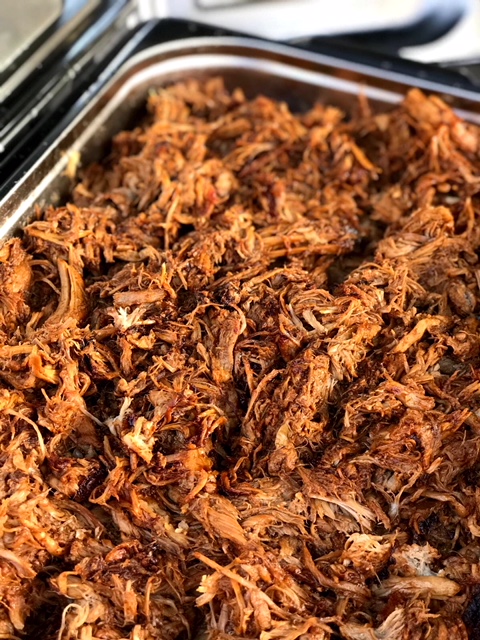 It was the time of year when we at Hog Roast Silsden were ready to head out to Peter's lovely home that he shares with his wife Amanda and their 2 dogs. They hold a Hog Roast Silsden yearly for their anniversary and always get their family and friends together, it becomes an annual gathering as well as celebrating their anniversary. Their 2 daughter's always come with their partners and children who don't live locally so it's great that the family make such an effort to attend. This year was their 30th Wedding Anniversary and they really wanted to try something different this year, after knowing what they enjoy and have had over the past few years we recommended having spit roasted chicken. It creates fantastic flavours and juices from the bird. Peter and Amanda were happy to go with our recommendation.
On the day we arrived a few hours early to start spit roasting the 20 chickens and prepare our salads and side dishes, roast potatoes were the main side dish, a firm favourite amongst the family and it's been said by the family that our roast potatoes do beat Amanda's special recipe (much to her disbelief), so we don't tell her that part!
At these events its lovely to feel so welcome amongst the family and with it being such a familiar location it's very easy for us to set up and serve but while we still remain professional at all times!
The food went down spectacularly and the next event is already booked at Peter's Cricket Club, he had decided already that he wants spit-roasted chicken alongside the large hog! We are looking forward to seeing the family again soon for another wonderful event!