It's the most wonderful time of year. Why? Because it is the season were eating delicious roasts is not only a treat, it is more or less a seasonal given as we all look forward to the very best meal of the year, Christmas dinner.
At Hog Roast Pickering we don't need to do much to prove our credentials as roast lovers, it is already in our name and everything we do with our specialist event catering services! That is why so many customers opt for Hog Roast Pickering for their Christmas events. They know that as the roast caterers for events year-round we are going to be the ones to properly provide for the roast dinner of year! We're the best in the biz when it comes to catered roast dining, so for your Christmas dinner at seasonal events this year come to Hog Roast Pickering!
Every Christmas Hog Roast Pickering provides a special seasonal menu for our many Christmas events to enjoy. At this time of year we are well used to providing special Christmas themed lunches to offices or working with work teams to plan out their end of year Christmas dinner or staff night out. We work with hundreds of private customers to cater Christmas meals to social clubs, sports teams, university societies, kids clubs, private parties and more. For each our seasonal menu more than meets expectations.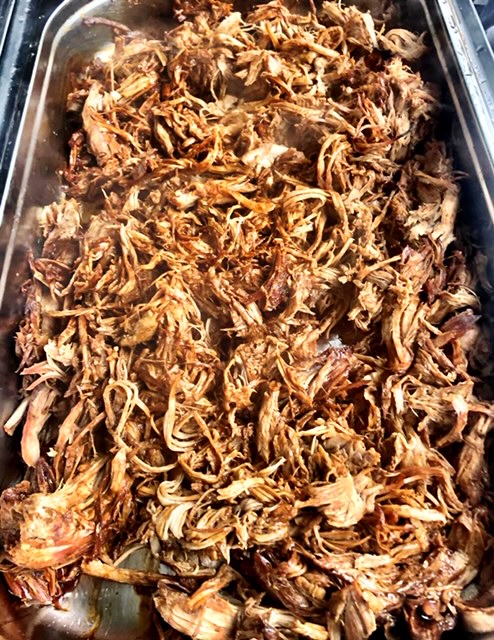 Everyone already knows that our hog roast is the king of the roast, but at Christmas it's often all about the golden turkey and our slow roasted take on this Christmas classic is a sure-fire winner. Any notion of turkey being too dry is gone with Hog Roast Pickering's slow roasted version as the turning action of our spit ensures plenty of roast juiciness marinates and spreads to every part of the bird. But of course that's not all that Hog Roast Pickering does brilliantly in the Christmas roast. Enjoy classic pigs in blankets (again, pigs and pork dishes are our staple!), golden roast potatoes, even the much-maligned brussel sprout will be enjoyed by all with our roasting capabilities!
It's the most wonderful time of year and this is the most wonderful of catered roasts, so come get yours now with your local Hog Roast Pickering team while bookings still last!