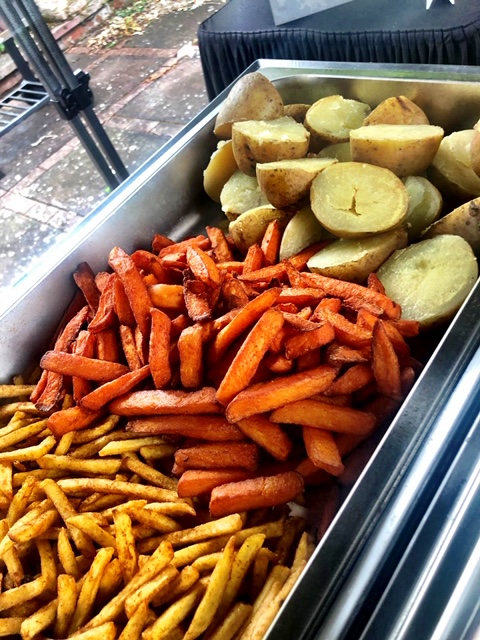 Just when you were getting used to the sun and the shine and the days off, the summer holidays are unfortunately nearly coming to an end. But that doesn't have to mean that your summer plans are quite at an end yet, as there is still plenty of time to end the season on a high and enjoy great dining in great company with a Hog Roast Pickering catered event! And, as it is the end of the summer season, why not end it with the most British of summer menus in Hog Roast Pickering's special gourmet barbecue menu!
With just 2 weeks left of the season, and 2 weeks left until the kids are back to school, you need to make the most of the sunshine that we have left. For us at Hog Roast Pickering, that means gathering your friends and family, finding a nice outdoor spot (perhaps nearby or even in your own garden if you have the space) and having a classic barbecue. It is a favourite among Brits for a reason, and with our own gourmet version of the British barbecue you will be well equipped to send summer off on a high! As it is still the holidays too, you won't even have to do any of the cooking and serving work yourself, as your local Hog Roast Pickering team will take care of everything from sourcing your favourite foods, setting out a serving table and getting everything nice and grilled up on our specially designed mobile roasting and barbecuing units. It's the holidays still, so you just sit back, relax, and let us take care of you.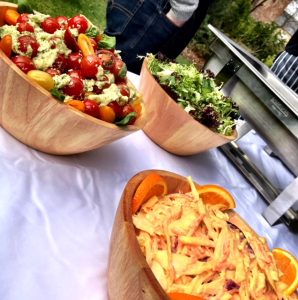 With our gourmet barbecue menu you have your pick of all your British summertime favourites, though with our own gourmet stylings. Our handmade gourmet sausages and burgers, for example, come from high quality locally sourced meats and are sourced from fresh so that when we are arriving to your event our meats are all at their very best.
Ending the summer doesn't have to be dampener. Not when you call Hog Roast Pickering today anyway!