Speed dating events can be a great way to get to know new people, whether you are looking romantically or just want to make some new friends. They often take place in bars or function rooms to allow attendees to gather for food and drinks afterwards, to build on any connections they might have made during the event. At Hog Roast Thirsk, we have a selection of menus that are ideal for this purpose, including this tasty buffet…
This summer, Hog Roast Thirsk was hired to provide ca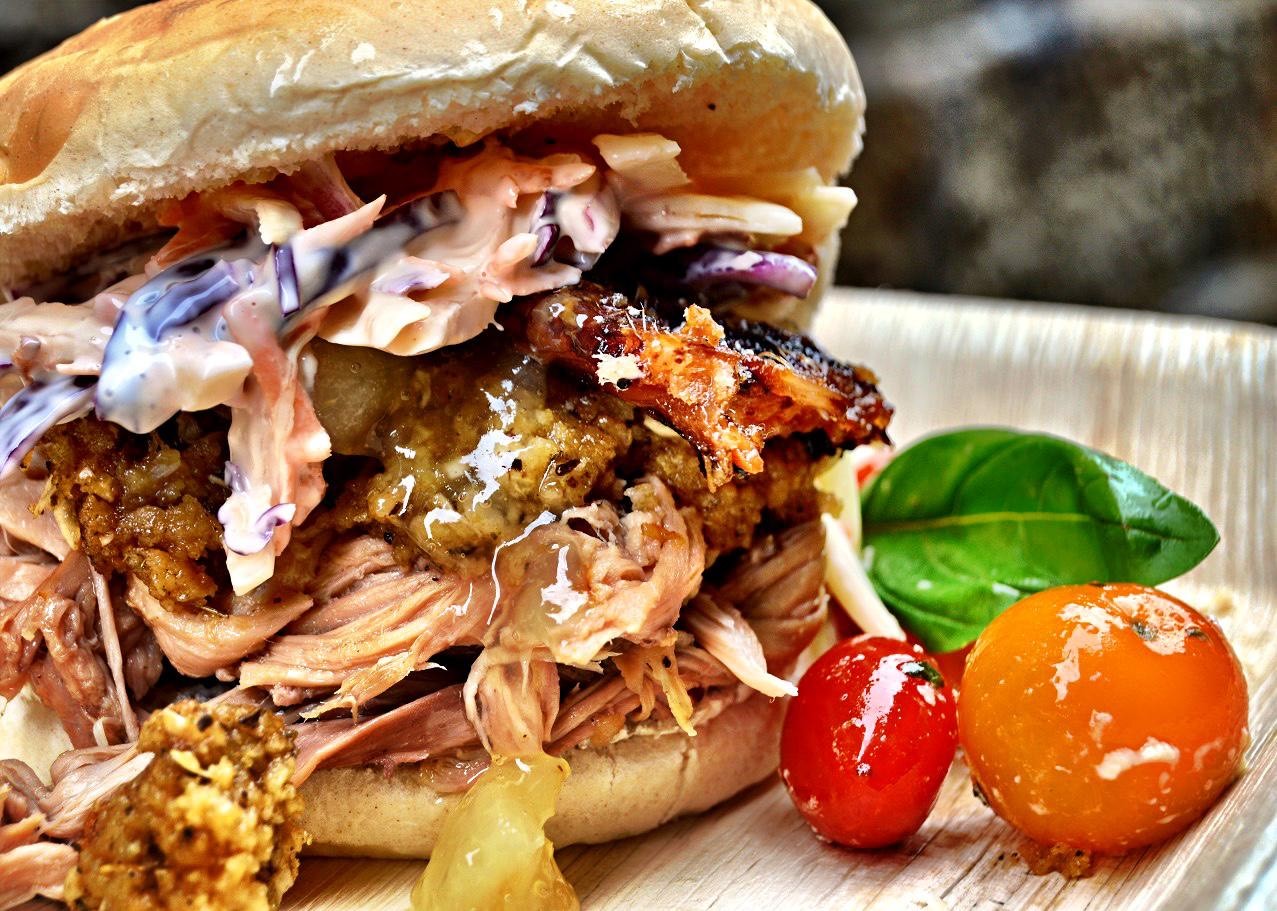 tering for a speed dating event taking place in Yorkshire. The event was organised to take place at a local cocktail bar, with the guests able to enjoy a few tasty drinks after their rounds of getting to know each other. Alongside the drinks, our catering manager Jon was hired to provide a buffet for the guests to enjoy. After looking through our menus, it was decided that our classic hog roast was the ideal choice, as it is a versatile and delicious menu! This event was bound to be a lot of fun and the Hog Roast Thirsk soon got to work on preparing the menu for the occasion.
On the day of the event, Jon and his team arrived at the bar and began setting up our catering station. Once ready, we got to work on roasting the hog and ensuring that it was cooked to perfection on-site. The meat was then expertly carved and served in fresh bread rolls, alongside sage and onion stuffing, crispy crackling, and homemade stuffing. This was an ideal evening meal for the event and provided guests with a mouth-watering selection of dishes. Our catering was a great addition to the event and ended up being another form of entertainment for the guests to enjoy whilst getting to know each other.
Are you looking for a caterer for your upcoming private event? If so, get in touch with Hog Roast Thirsk today. Simply let us know your party size, date, and location and we can do the rest. We hope to hear from you soon!