With your own Hog Roast Low Moor dream menu featured at your next special occasion, you can impress your guests no end, but with the added bonus that all of your guests will be able to eat our food, once you've decided on dishes to satisfy any special diets or different personal tastes. We have extensive menus on offer but you're able to mix and match items between them if needed, in order to create your own, and with various alternative and additional options available, we've got you covered no matter what.
Over the years, we've helped many customers, both old and new, celebrate all kinds of occasions with all types of parties and events. Whether you're planning your own wedding day meal, a birthday gathering, a get-together after a christening, a corporate function or anything else that you can think of, our Hog Roast Low Moor experts will certainly do you proud, with quality, fresh food at an affordable price. We're experienced in catering both small and large-scale events too, in different types of venues, so whether you're having an intimate family do in your back garden with just a few people or a wedding or corporate event in a luxurious venue with several hundred guests, we can cater and always in style.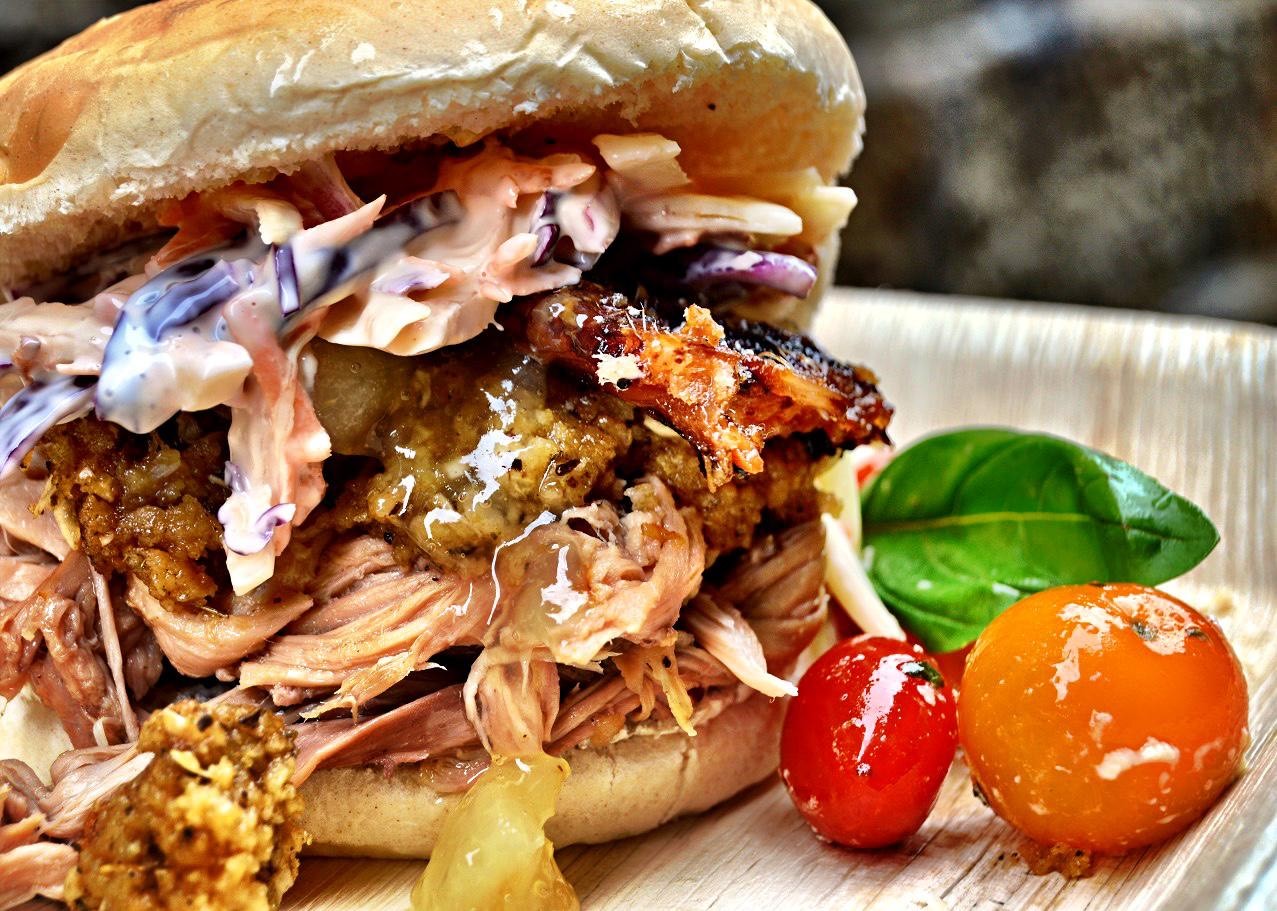 The food that you want or need to be provided can range from just one main course all by itself to a great feast of several courses – it's all your decision! You may just fancy one of our mouth watering hog roasts made into pigs in buns or a plated meal with pork, lamb, beef, chicken or turkey for example, accompanied by seasonal vegetables, potatoes and our lovely homemade trimmings, but if you prefer us to serve handmade canapés, followed by starters, mains with sides and then desserts, we can easily do that for you instead. We also offer a range of standalone menus, like our Southern Slow Roast, Loaded Fries or Alfresco, to make it easy for you to choose a set menu.
So whatever you're organising and regardless of the food you'd like served, Hog Roast Low Moor are the ones to call.