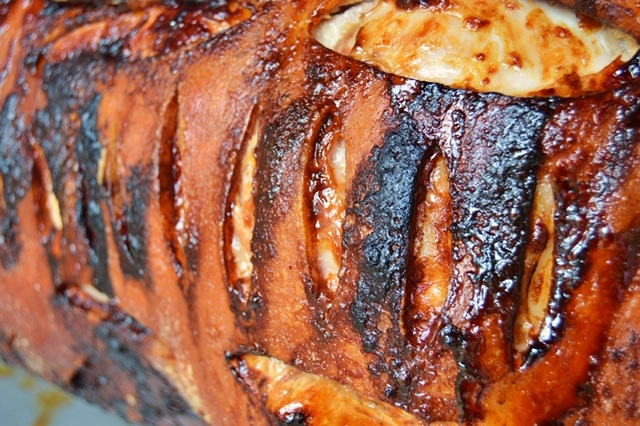 We can help you to design your own menu from scratch here at Hog Roast Low Moor, whatever the special occasion you're planning, and with so much choice and variety on offer, you'll see that we have something on offer for everyone you invite, and that includes those on special diets and people who prefer something other than one of our mouth watering hog roast masterpieces. If the latter isn't your cup of tea, then we can make perfectly browned, succulent, spit-roasted alternatives instead, like heaps of whole chickens or turkeys or a cut of lamb or beef, or we can serve up one of our amazing specialty standalone menus, like our Southern Slow Roast, Loaded Fries, Barbecue or Alfresco.
In terms of diets, we can provide anything you need, as long as we have notice, as we make them fresh on the day just like our other food. We could whip up our popular veggie skewers for vegetarians, where we grill halloumi and a rainbow of veg and serve in wraps alongside lovely dips, or we could make our tasty vegan pulled jackfruit buns, which are an alternative to pulled pork, and come with slaw on the side. Inviting any guests who need a gluten-free option? We can actually easily make our famed Hog Roast Low Moor pigs in buns suitable, just by changing one ingredient – the bread rolls! Just let us know when you book and we'll make it happen.
If you'd like to add a course or two (or many) to your chosen main, we have plenty of possibilities on offer, including handmade canapés like chicken liver parfait, mini fish and chips, smoked Scottish salmon, Indian delights and halloumi and tomato crostini, starters such as our heritage tomato and beetroot carpaccio or homemade soup, sides like Caesar salad, gourmet coleslaw, sweet potato fries, fresh market vegetables or mac and cheese and desserts to include sticky toffee pudding, lemon tart, profiteroles and cheesecake.
We're sure your mouth's watering at the thought, so contact Hog Roast Low Moor today to book in your next party or event and we'll help you to decide on the best menu for you and your guests.