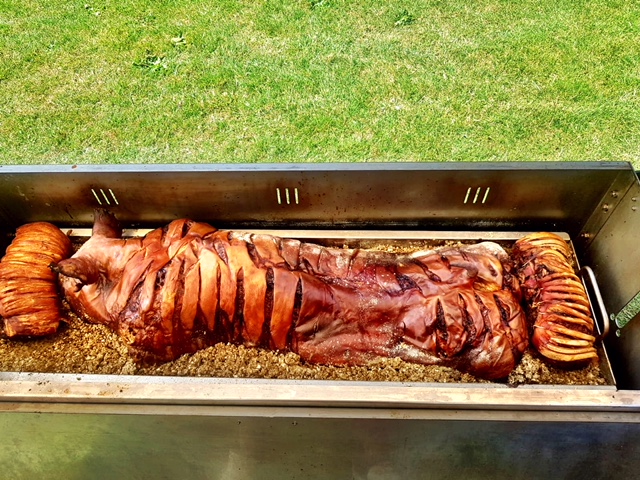 In our catering we at Hog Roast Filey are typically tasked with feeding hundreds of mouths at once, and our quality has to stand up to the scrutiny of such a quantity. Thankfully, however, because we have designed our very own mobile hog roasting machines this is a task that is no issue for us at all. We depend on these machines' day in day out, so when we say that they could work for your own events too then you know you can most certainly trust in our word.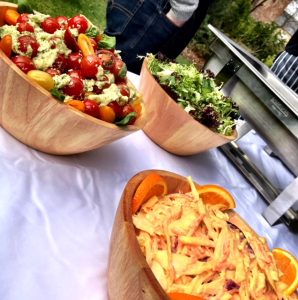 Aside from catering events ourselves Hog Roast Filey also offers our customers the opportunity to rent our machines for themselves too. When renting one of our machines we will get you all prepped with the right training and knowledge to be able to roast and grill almost as well as our elite veteran chefs. We will set you up with the right machine for your needs and hand you off with all you need to get going for your own self-made Hog Roast Filey event. You can create incredible chef specials without so much as breaking a sweat with one of our machines at your disposal. Simply set one up the way we show you, season your meats, and after a few hours in the roaster you will have a caterer approved roast hot and ready to serve. You of course can take all the credit for yourself – we know that is half the fun of cooking such a brilliant looking and tasting meat roast after all!
As the manufacturer and distributor of these machines you will be getting the best deal in the business by coming to us direct. We are the ones that know these machines inside and out, so we can help you get the very best out of them and even set you up with upgrades and full warranties should you ever wish to purchase fully too! You can become a hog roast master with ease with your very own Hog Roast Master, but you can only do so by coming to Hog Roast Filey today!